Nederlands Now available on CD (KYE records)
Buy it direct from Logos for 10,00 €
Or order it by or using the Paypal button below
If you are in North America, you can reduce shipping costs by buying from KYE's North American distributors.
About Indian Soundies
I have always been interested in sound in general. When reading and teaching about the futurists, I fully agreed that sound of engines and machines could be as interesting as the sound produced by musical instruments. But not only industrial sounds fascinate me - I also find the sounds of nature very inspiring. What I love to do is make soundscapes, and I try to give an impression of a certain space. I am ]fascinated by a lot of so-called sacred places in the world, in etnic cultures, but also in our own cities. I try to recall the atmosphere of such a place, the quietness, the subtle sounds, or simply what's happening.
I started with places in Ghent, where I live and little by little - I have always loved to travel - I began to think - hé, that would be nice, if I could do the same thing at different places on earth. So I started to go to different countries with the purpose of making soundscapes.
With our Logos Duo, ever since 1980, I was already travelling around the world to give concerts, and thus I already collected sounds from all continents.
Lately I'm going to India. and record the sounds typical for a certain region. You will hear sounds of traffic, of religious ceremonies, of commercial music, mixed with merchant's voices, nature sounds, ...
I asked Graham Lambkin to join me in the creation of these Indian soundscapes. We had previously performed Tamil Nadu and an early version of Indian Weather Trap together in concert in NYC, 2011 alongside our friend Françoise Vanhecke. I also invited Graham to make his own Indian soundscape using materials gathered online, to bring our CD to a close.
So just sit back quietly and enjoy. Let's all travel together on the wings of sound.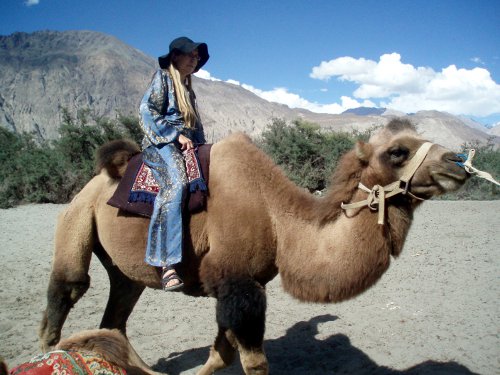 Terug naar de startpagina van Stichting Logos